Pork Shoulder Roast With Potatoes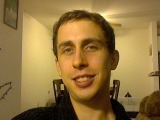 A very tender and flavorful dish that is easy to prepare. Make sure you use a pork butt roast or shoulder roast. Pork loin will come out dry and tough using the provided baking times. Citrus ingredients can be lowered for less citrus flavors.
Directions
If your roast has a complete top layer of fat trim off excess amounts and score the top in a checker board pattern.
Using a sharp knife make several shallow cuts about 1/2 inch deep on each side of the pork.
slice 3 garlic cloves into spears and insert them into half the cuts on the pork.
Spread the onion slices on the bottom of a glass roasting pan.
Place the remaining marinade ingredients in a food processor and process to make a paste.
Rub pork should whth the mixture all over, making sure that it goes into the cuts.
Place pork on top of the onion slices.
Cover with plactic wrap and place in the refrigerator for at least 4 hours, turn at least once when sitting.
Preheat oven to 450 degrees F.
cut the potatoes into desired size.
Toss in medium mixing bowl with melted butter or olive oil, salt, and rosemary.
Lay around pork roast.
Cut the apples into eighths and lay around the pork with potatoes. (these can also be added after one hour of cooking for a more firm texture).
Place in oven, make sure the fat side is up.
Cook for 30 minutes, then lower heat to 325 degrees F and roast for 2 more hours.
Baste with it's own juices every 30 minutes.
Check temperature after 1 and 1/2 hours at 325.
Cook until internal temperature reaches 150 degree F.
Remove from oven and let the roast rest covered for 15 minutes before cutting.
Potatoes may be cooked at 400 degrees F while roast is resting to brown up more. (optional).