Pork Sausage and Apple Patties
Derf2440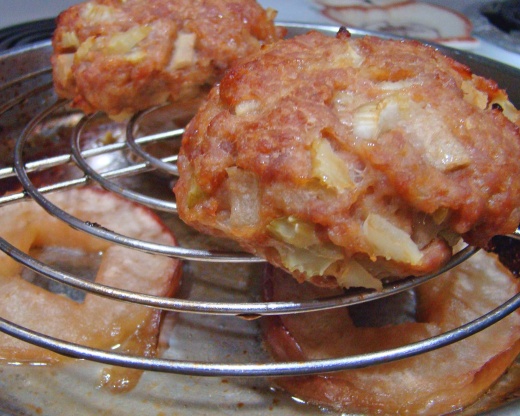 Something different to do with sausage. Makes a very tasty sausage patty with very little effort and simple ingredients. This recipe is from my mother. She made them when I was growing up and I have no idea where the recipe came from.
Mix all ingredients and form into patties.
Bake, covered, for 30 minutes at 350° F.
Uncover and bake for 10 minutes longer.
Note: If desired, you can slice some additional apples into 1/4 inch thick rings, sprinkle them with a little sugar and bake them at the same time as the patties, covered.
Serve each patty on an apple ring.