Pork Roast With Apples in a Honey Plum Sauce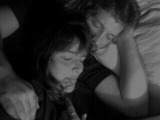 Directions
Preheat oven to 425°F Mix plums and honey in a saucepan over medium-low heat and simmer 15 minutes, stirring occasionally.
Meanwhile, place the apple slices on the bottom of a 9x13 glass baking dish. Season the tenderloin with salt and pepper and place it on top of the apples.
Pour about 1/2 cup of plum sauce over pork and apples and bake about 30 minutes or until pork reaches an internal temperature of 125 degrees F.
Pour on remaining sauce and continue to bake an additional 15 minutes or until internal temperature is 155°F Cover roast and allow to sit for 10 minutes before slicing.
Most Helpful
Singularly the best pork roast I have ever had.
Loved this roast, especially with the sauce! I used a mild honey so that the flavor of the nice ripe plums would come through! And, I did change the recipe just a little bit ~ Two tablespoons worth, actually, in that I added that amount of a plum wine to the sauce as it was simmering! Thank you so much for sharing such a great recipe (& I'm keeping it around, too)! [Tagged, made & reviewed in Please Review My Recipe]
I tagged this recipe for Photo Tag 2007. The directions were clear and easy, and the result was delicious. This recipe is pretty enough for company! I will definitely save this recipe and make it again and again! My DH loved it too!