Pork Roast over Sweet Potatoes for the Crock Pot
PaulaG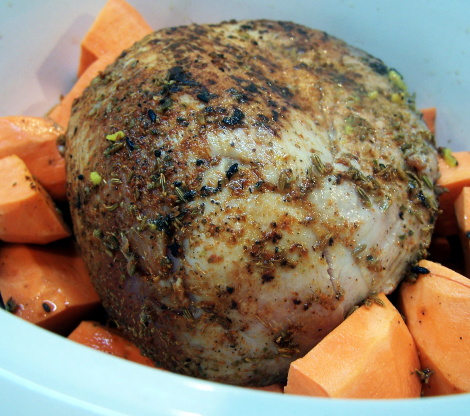 My husband always requests this recipe. I cook it 11 hours so the meat barely holds together. Works for low glycemic index diets.

I used 3 pounds of beef brisket, doubled the sweet potatoes and forgot about the fennel seeds. 12 of us sat down to Friday night dinner, could barely get up after stuffing our faces. There were hardly any leftovers!
Combine first 6 ingredients.
Rub into pork.
Put potatoes in the crock pot.
Place pork on top of potatoes.
Pour broth over all.
Cover and cook on low for 8 to 10 hours.