pammyowl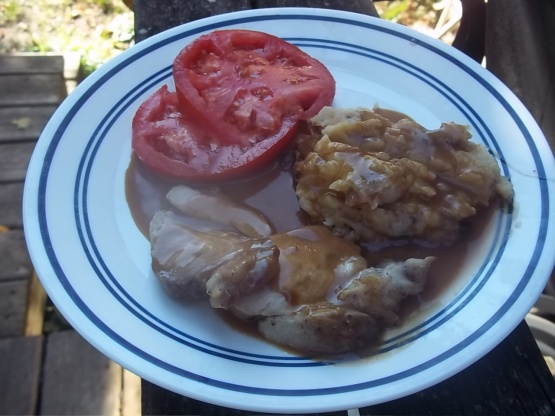 This recipe procures the most tender, flavorful roast, and it is so easy! I serve it with Himmel und Erde, a delicious mashed potato, tart apple and onion concoction, usually made with bacon, but I prefer ti without.

Delicious! I would have thought that amount of salt might dry out the roast, but instead it was actually quite moist and oh so flavorful. Perhaps the brown sugar (or was it the slow cooking method) offset the sodium level and contributed to a very moist result. Whatever it was, we all thoroughly enjoyed this great roast. And so simple to make (which is always a winning recipe, imho). Made for the 2013 cook-a-thon in dear pammyowl's honor.
Mix the brown sugar and salt together.
Get a sharp knife out and score the roast with diamond cuts, on the fat cap on the roast. Try not to get down to the meat.
Rub the salt/sugar mixture well into the score marks, and all over the entire roast. Wrap well in cling wrap, and refrigerate for at least 12 hours, up to 24. Place on rack sprayed with Pam in a shallow roasting pan, add a quart of water to the pan.
Bake for approximately 5 hours at 325 degrees until the temp register 190. Let stand while you make your favorite gravy.