Pork Ribs With Aloha Shoyu Sauce
wjorma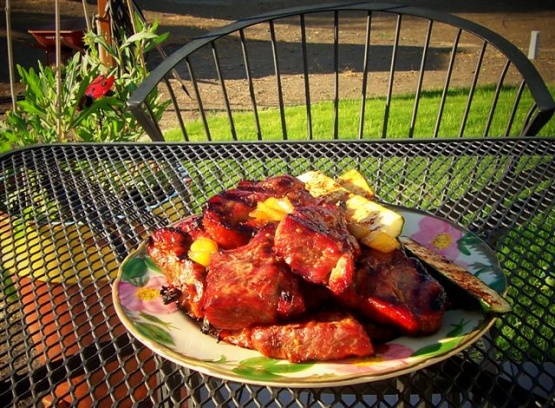 We love to grill and this is a recipe I made up one night.
Combine ingredients except for pork, ginger and garlic in a saucepan.
Cook over low heat, stirring until sugar has dissolved. Add ginger and garlic; cool.
Marinate ribs in a large bag for at least 4 hours ,keep in the refrigerator. Remove from bag and boil the marinade for 5 minutes. Reserve for basting meat.
Barbecue ribs over medium-low heat, turning once or twice and basting with sauce regularly until ribs are tender.