Pork Ragu Hungarian Style
szabo5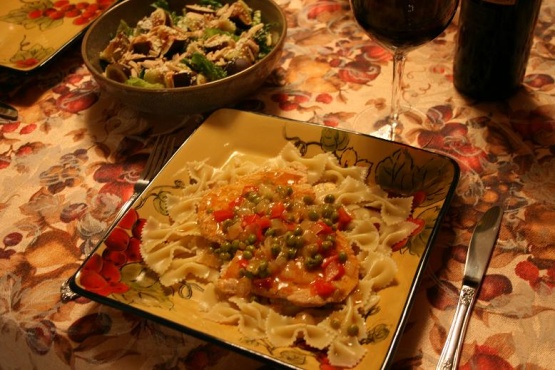 I tasted a dish that was named, "Ragu" in my favorite Hungarian restaurant, and made my own version from memory. This is a great way to spice up a simple pork cutlet, and have a delicious sauce that you can pour over pasta. For an added touch, you can add sour cream at the end.
Quickly fry each side of pounded pork cutlet that has been salted to taste in a deep, non-stick frying pan. Fry each in a single layer, and set aside in bowl if frying several cutlets.
Return cutlets to frying pan, and add onion, pepper, peas, spices and water. Cover pan and let simmer on low for 15-30 minutes until vegetables are cooked, making sure water is always covering food.
Stir cornstarch with some water in measuring cup, and add to pan to thicken the sauce.