For the Tenderest Pork you'll ever try!
Directions
Mix ingredients until sugar is dissolved.
Pour over pork and let sit for 6 to 8 hours but no more than that.
If you like you can rinse the pork before using it in your recipe or cooking.
Most Helpful
Wow, for as simple a recipe as this is we sure had a tasty dinner tonight! And I like that you could build on this any way you really wanted to. I didn't rinse the marinade off the chops. Instead I actually added some pineapple tidbits and cornstarch to it and boiled it up for a sauce to top it. How yummy! Next time maybe I'll add some red pepper flakes or some chili paste to the marinade for a sweet/spicy mix. Great marinade recipe, it's a keeper!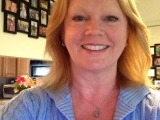 Wonderful marinade! I used this on a large pork loin and it was so tender and juicy after only 2 hours of marinating. I used apple juice and added freshly grated ginger and a dash of garlic powder. I can't wait to try it with pineapple juice instead.
This made me think I was on a tropical island. I loved the infusion of pineapple in the meat. It was great on the grill.