The trick to this recipe is "drying out" the noodles, more work but makes a big difference in the finished recipe. You don't have to dry the noodles if you don't want to. This recipe is for a large amount because I freeze some for a later meal. Please feel free to downsize your servings. The amount of servings and cook time are approximate depending on how big of a batch you make.
Directions
Mix spaghetti with the soy sauce, brown sugar, vegetable oil and oyster sauce making sure to mix it well.
Spray a large cookie sheet with Pam spray and cover the pan with a layer of the spaghetti and bake in a 350 degree oven for 30 minutes turning the spaghetti every 10 minutes until it "drys out", you will see the difference. Continue until all the pasta has been dryed out.
Stir fry the pork loin that has been sliced into strips in vegetable oil,.
remove and set aside. Use your favorite teriyaki recipe for the pork.
Stir fry the onion and mushrooms in vegetable oil along with the garlic and ginger paste available in the Asian dept. of grocery store until soft.
Add the rest of the vegetables mixing well and cook for about 2 minutes.
Add vegetables and pork to spaghetti mix and mix together well making sure everything is evenly distributed.
Great for OAMC.
Enjoy.
Most Helpful
I had no idea you could bake noodles! This was such an amazing recipe! I followed it to the T, except I omitted the pork because I made it to go with Bourbon chicken- http://www.food.com/recipe-finder/all/45809. The noodles tasted JUST LIKE my favorite take-out place, and I will DEFINITELY be making this again. Yummmmmmmmmmm!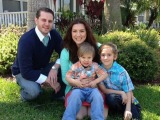 Thank goodness for a great lo mein recipe!!! This was simple and the drying tip really made a difference (I tasted the noodles before and after drying...the dried noodles had a more concentrated flavor) in the overall dish. My family loved it and they are already figuring out when they can request it again!!! I didn't put in mushrooms, but added shredded cabbage and bean sprouts. It was amazing!!!!!! Thank you for posting! Oh, and by the way, I used the Zaar recipe ingredient calculator to reconfigure recipe for 6-9 (from 24-36)...made it oh so easy!!!!
I have made this severe times and it is always a hit! I had tried to freeze by putting it into a food saver bag, but I didn't care for the texture afterwards. I recently attempted to freeze again. I again put into a food saver bag, however this time I froze before vacuum sealing. The texture was much better. I reheated in a hot frying pan with a tsp of oil and a drop of sesame oil. Once the oils were hot I added the lo mein, and a couple Tbsp of water, covered for a couple mins to steam back to life and it was perfect! The amount I reheated was a single serving. Thanks so much for posting. We recently moved cross country and haven't found a Chinese restaurant we liked. This definitely satisfies the craving!