oh noel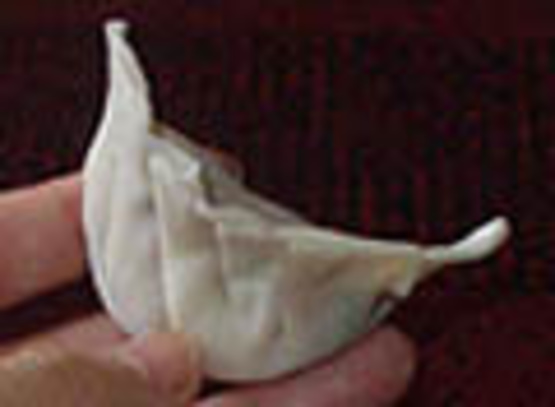 Authentic Japanese recipe for these delicious dumplings! Your going to love this one. Don't forget the sauce!

These are good gyoza and easy to make. In place of the cabbage and carrots, I used a half bag of coleslaw mix that needed to be used up. I also used a little extra sesame oil. Thanks for the recipe.
Combine all filling ingredients in a bowl and mix well by hand.
Place a teaspoonful of filling in a wrapper and put water along the edge of the wrapper. Make a semicircle, gathering the front side of the wrapper and sealing the top.
Heat oil in a frying pan. Put gyoza in the pan and fry on high heat for a min until the bottoms become brown. Add 1/4 cup water in the pan. Cover the pan with a lid and steam the gyoza for a few minutes on low heat.
Serve warm with gyoza sauce. Can be found in Asian food stores.