Pork Grilled With Seasoned Salt
Rita1652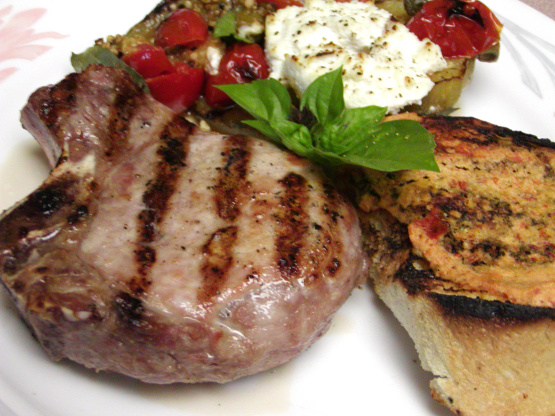 This is an easy and very quick recipe having 2 ingredients Pork & Flavored Salt Flavored Seasoned Salt which I adopted and tweeked. Beef or chicken can be used in place of the pork just be sure cook times are watched.
Coat both sides of pork chops with salt.
Marinate for 20 minutes unrefrigerated.
Preheat grill to high.
Place chops on grill then lower heat to medium and close lid.
Grill pork chops for 4 minutes on each side.
Check with a meat thermometer it should be.
Rare Medium (145°) Well (170°).
Let rest 10 minutes.