Pork Cutlets With Chickpea Puree (21 Day Wonder Diet: Day 7)
Sara 76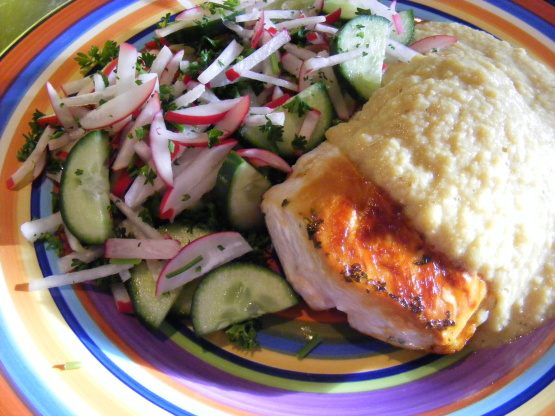 This is Day 7: Dinner, on the 21 Day Wonder Diet. I don't like big pieces of pork, so I used chicken instead.
Process chickpeas, juice, garlic, and fennel until combined. Add the water, process until smooth.
Spray pork with cooking oil; cook pork on heated grill plate.
Meanwhile, combine remaining ingredients in medium bowl.
Serve pork with salad and chickpea puree.