Pork Chops With Potatoes and Onions
Prep 20 mins
Cook 50 mins

A quick one-pan recipe from AllRecipes-Daily Dish. The recipe called for 3 bouillon cubes but I cut it to two and may try one the next time--just for the sake of lowering the sodium content.
Directions
Heat oil in a large skillet over medium heat.
Coat the pork chops with flour, and place in the skillet.
Brown about 4 minutes on each side.
In a small bowl, mix the Parmesan cheese, salt, and pepper.
Sprinkle 1/2 the Parmesan cheese mixture over the pork chops.
Layer chops with the potatoes.
Sprinkle with remaining Parmesan cheese mixture.
Top with onion slices.
In a small bowl, dissolve the beef bouillon cubes in hot water.
Stir in the lemon juice.
Pour over the layered pork chops.
Cover skillet, and reduce heat.
Simmer 40 minutes, until vegetables are tender and pork chops have reached an internal temperature of 160°F (70°C).
Most Helpful
Very good! I used chicken broth since I didn't have the beef boullion cubes. Will be making again!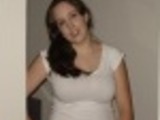 This was really tasty for lunch today. I used one pork steak and then a small potato and part of an onion sliced. I still missed the crisp texture of a fried pork chop, as the broth mixture took that away, so next time I might cook the chops through and then keep warm until potatoes finish!!! Thanks for sharing, made for Holiday tag.
Good recipe! It took a little longer, but I used a lot of pork chops. Made for ZWT4.