Pork Chops with Orange-Mustard Sauce
Prep 10 mins
Cook 20 mins

Pan fried chops in a sauce made with orange juice, ginger, honey, mustard, soy and garlic. I use all natural pork. If you are using pork injected with a potassium chloride solution, you might want to use reduced sodium soy sauce.
Directions
Heat oil in a large skillet.
Season chops with salt and pepper, cook over medium high heat browning chops on both sides.
In a small bowl, combine ginger, orange juice, soy, honey, mustard and garlic and pour over chops.
Cover and simmer 10 to 15 minutes or until chops are tender.
Most Helpful
With the combination of ingredients we were expecting more of a flavor punch from this one but this came off really flat for us.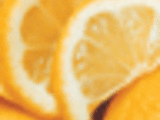 Delicious! We really enjoyed this recipe especially the yummy sauce. I love that it is so quick and easy to make - great for a weeknight. I used a dark soy sauce, a whole grain dijon mustard, and had to sub powered ginger. I will definitely make this again - great little recipe. Thanks for posting.

Excellent chop recipe! I did not have fresh ginger, so I used 1/2 t. powdered ginger. The fresh citrus taste really came through. Next time I will reduce the soy sauce by 1 T., just personal preference. Everyone at the table thought these were delicious. Straight forward prep without a lot of fuss, and tasty pork chops make this recipe a keeper. Thanks.