Pork Chops with Orange-Mustard Sauce
Pixie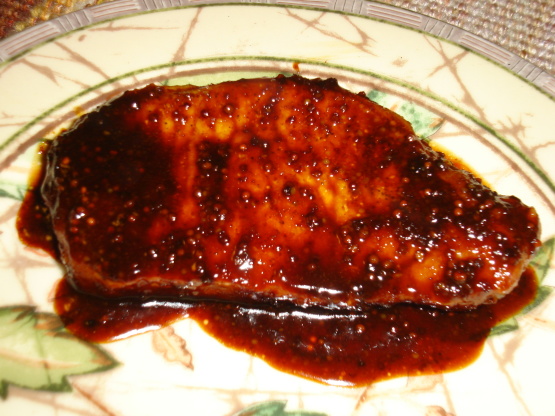 Pan fried chops in a sauce made with orange juice, ginger, honey, mustard, soy and garlic. I use all natural pork. If you are using pork injected with a potassium chloride solution, you might want to use reduced sodium soy sauce.
Heat oil in a large skillet.
Season chops with salt and pepper, cook over medium high heat browning chops on both sides.
In a small bowl, combine ginger, orange juice, soy, honey, mustard and garlic and pour over chops.
Cover and simmer 10 to 15 minutes or until chops are tender.