Pork Chops with Corn Dressing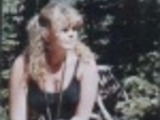 Even people who normally don't care for dressing will like this corn dressing recipe. Nice for a Sunday dinner.
Directions
In a mixing bowl, combine eggs, corn, butter, celery, pimiento, bread cubes, paprika, salt and pepper.
Spoon into a creased 13x9x2 baking pan.
Arrange chops over dressing.
sprinkle with additional paprika and salt.
Bake covered in 350 degree oven for 30 minutes.
Uncover and bake 30 minutes longer or until chops are done.
Most Helpful
This dish is wonderful and is very easy to prepare! I followed the recipe exactly as it was posted and my family loved it! I don't think I would change or add anything! I will be making these again... thanks for a great recipe!

The only change I would make would be to add Red Pepper Flakes to the recipe. It is really good without this ingredient but it would give an extra taste. UPDATE: This is an easy meal to make. It is almost a full meal and can be prepared ahead of time. Everything kind of blends and has great taste.
This was great and easy. I used rye bread and added caraway seeds to the stuffing. Skipped the pimento. Will certainly make again.