3 Reviews
So good! I left out the mushrooms and used good old Stove Top Seasoned Stuffing as that's all I had and it turned out wonderful! Thanks for sharing.

Delish! I used Pepperidge Farm pork flavored stuffing mix and loved the combination of the apples, mushrooms and sage. Very easy dinner with great taste. Thanks 2Bleu for a keeper.

"This is so good!" is an understatement! These were absolutely fantastic. Very gourmet in looks and taste, yet fairly simple to put together. The apples and sage added such a lovely flavor to the stuffing. The aroma was almost as fulfiling as the taste. My family just loved this recipe. Thank you!!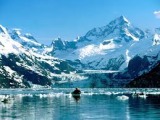 Pork Chops Stuffed With Apples and Sage