Prep 20 mins
Cook 20 mins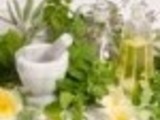 This recipe comes originally from a region in Bulgaria called Sliven.
Directions
Season the chops with salt and pepper and brown in a frying pan.
Remove from pan and set aside.
In the same pan, cook the rest of the ingredients for 5-10 minutes.
Arrange the chops in an oven dish, cover with the vegetable mixture and cook in an preheated oven (220C) for about 20 minutes. Serve with boiled or mashed potatoes.
Note:Following Zurie's comments;I think you should add more seasoning;maybe garlic.
Most Helpful
Thanks to this recipe i'll be making pork chops more often. I had to use red wine instead of white, because i drank the last glass of white the night before, oops! lol. It tasted fine however. I used my pork spice mix instead of salt and pepper, those spices went really well with the rest. Made for ZWT4, Tastebud Tickling Travellers.

This is a great little recipe and I agree about the seasoning. I sprinkled the chops with Hungarian Hot Paprika and also doused the veggies with it. I boiled potatoes and added them to the top of the chops with the other veggies. I thought for sure I had over seasoned the recipe and was surprised that I had not. I doubled the garlic as well. The potatoes took on a fabulous flavor the next day! Maybe a lower heat and longer cooking time will get the flavors to permeate the dish. I would not give up on this recipe, it has great potential. As it is, it is still wonderful! Maybe some fresh basil or oregano??? Thanks Rita! Made for Zaar World Tour 4. Whine and Cheese.

MADE FOR ZWT4. This is, to me, typical of home food in less rich countries. It's comforting, homely, and does not pretend to be anything but honest. I happened to have pork chops ready for dinner, so it was an easy step to try this recipe. I did not fry my chops much, because I was worried about them turning hard. I like the idea of baking them with vegetables on top. The recipe was too bland, and although I'll use the method again -- putting chopped veggies on top of the pork chops -- next time I will definitely use more seasonings. It will not be authentic East European, I think!! Anyway, I made this on a cold winter's night in South Africa, with recipe #219869 and green beans as a side, and we are happy!! The photos were VERY hard to take, as I had to use electric lights -- it's dark by 5.30pm at this time of year (June 08). Thank you for giving me an inspiration for dinner -- we really, really liked it!!!