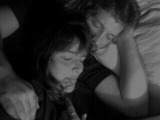 I (Bird) adapted this recipe from a wonderful little mom/pop truck stop off I-85 in cowpens, SC called Mr. Waffle. This recipe makes very tender chops that are full of flavor. We prefer thin cut breakfast chops, but this recipe is also good using a family pack of assorted chops. A great way to ensure tender and moist chops is to soak them in a brine of 1 cup milk to 1/2 Tbs salt for at least 1 hour before using in a recipe.
Directions
Heat oven to 250F (low). Mix spices together and rub generously onto both sides of chops. Set aside.
Heat oil and bacon grease in a large skillet. Dredge chops in flour (using a plastic grocery bag makes it super easy) and sear chops (in batches) over medium high heat just to brown the outside. Add extra oil if necessary.
Place the chops into a 9x13 pan directly from the pan so the excess grease also goes into the baking dish.
When all the chops are seared and in the baking dish, cover very tightly with foil. Bake for about 2 hours for perfect tenderness.
Reviews
Most Helpful
I am always looking for new ways to make pork chops and this was a hit! I didn't have any bacon grease saved, so I chopped up three slices of bacon and fried that up for the grease. I then left the cooked bacon in with everything else while it baked. Made a nice amount of pan juices which we had over mashed potatoes. Chops were fork tender and had lots of flavor. Thanks for sharing.
Well Bird, you've done it again. Made this pretty true to directions, used a thick cut boneless pork chop (that's what I had) and followed another reviewers suggestion and after frying the bacon cut it up and placed in the bottom of the baking dish, also cut it down to 2 for DH and me. Served with a fresh tomatoe salad, gratin potatoes and a glass of cold white wine. Great dinner and really easy to fix. What a great blend of spices.

Yummy pork chop recipe! My husband isn't a huge pork chop fan, but he did say this was one of the better ones he's had in quite some time. It was a very easy recipe to make too! The low and slow cooking helped make it very tender...they broke in half when I tried to pick them up! Great, great, great :) Thanks so much for posting! Made for PRMR Tag.