Pork Chops or Pork Ribs With Apricot Pineapple Sauce
Meat is browned with fat drained. Ribs are cut in 2 or 3 rib pieces The sauce is poured over and the meat is baked . Everything can be made ahead of time, refrigerated and then baked. I like to use pork chops but any type of chop can be used, venison, elk, buffalo or beef round steak cut in serving pieces. Grilled pineapple can be served as a side dish with rice or noodles or mashed potatoes. The recipe started from using pineapple juice thickened with cornstarch and soaked dried apricots; years ago there was not combination preserves to the present recipe posted.Photos show pork chops, steak and maui maui fish. It is delicious with all meats.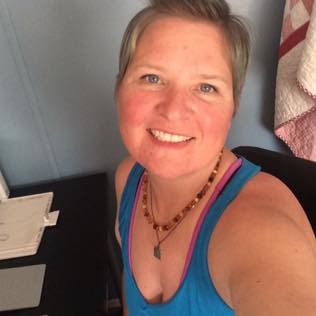 I made this into a stirfry. It was okay. Nothing spectacular. I added curry to it, some garlic and subbed ketchup for bbq sauce. No apricots on hand so they did'n't get added. I like how it's versatile with substitutions. True, I didn't make it exactly, but it wasn't far off. Definately worth a try. It could do without the added salt.
907.18

g pork chops (approximately 6 chops) or 907.18 g pork ribs, cut in serving sizes

1

large white onion, sliced

Rub

59.14

ml sugar

4.92

ml salt

14.79

ml paprika

4.92

ml celery salt

Sauce

29.58

ml lemon juice

4.92

ml dry mustard

236.59

ml apricot pineapple preserves

118.29

ml barbecue sauce

0.13

ml hot sauce (optional)

1.23

ml nutmeg

44.37

ml vegetable oil
Mix the rub in a small bowl.
Rub it in the meat on both sides and set aside.
If the meat used does not have fat, heat two tablespoons of oil in a large fry pan.
Lightly brown the meat.
Place in a greased overproof dish or pan with lid.
Saute the white sliced onions and set aside.
Mix the sauce ingredients and add the one remaining tblsp of oil in a saucepan and heat until the sauce starts to simmer. Stir, turn low and taste. Add more hot sauce if desired.
Preheat oven 350*.
Pour sauce over chops or ribs, turning them to cover with sauce.
Pour onions over the meat.
Cover.
You may use foil for a cover if desired.
Cook for 1 hour.