gailanng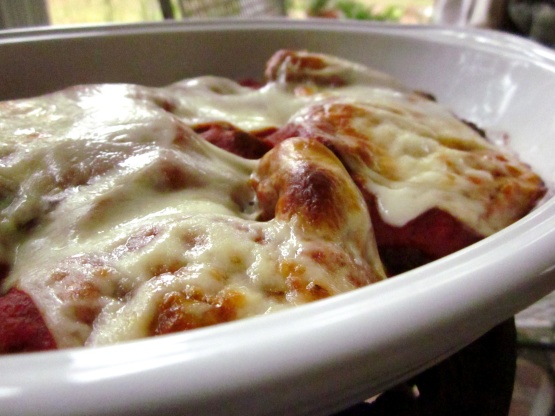 Another one of my clippings. Found this one on a jar of Prego spaghetti sauce. I haven't tried this yet, but it sounds good and really easy (a big plus!). Kind of like chicken parm. I am guessing at prep time.
In a shallow dish, beat egg. Dip chops into egg; coat with bread crumbs.
Arrange chops in a 2-qt. oblong baking dish. Bake at 400 for 20 minutes.
Pour spaghetti sauce over chops. Sprinkle with cheese. Bake 5 more minutes or until chops are no longer pink.