PORK CHOPS (((Low Cal & Carb)))
Derf2440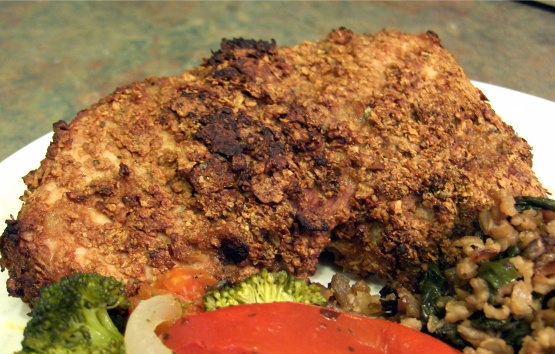 This is the way to make delicious very low calories and very low carbohydrates and very low fat pork chops.

This was good, a change to the normal task of pork chops. The mustard really gave it favor. Great the next day, husband loved them. I did bake them for around 20 minutes because I found them to thick for the broiler, and they were starting to burn. Will make again. Thanks for Sharing Alan.
Preheat oven to broil.
Coat pork chops with the mustard.
In a shallow bowl, combine crushed corn flakes and the seasonings.
Dredge pork chops in the crushed corn flakes mixture.
Place pork chops on a wire rack and set rack on top of a sheet pan.
Place under the broiler and cook on both sides until golden brown, about 5 minutes on each side.