Anke R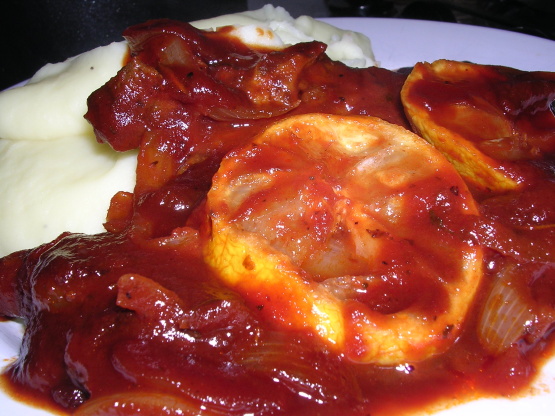 If you like sweet and sour, here is a different kind of pork chop.
Fry the chops in oil and remove from the pan.
Add onions and sauté 2-3 minutes.
Add sugar, vinegar, tomatoes and spices.
Add pork chops, cover with sauce and garnish with lemon slices.
Leave to cook on low heat for 40 minutes.