Derf2440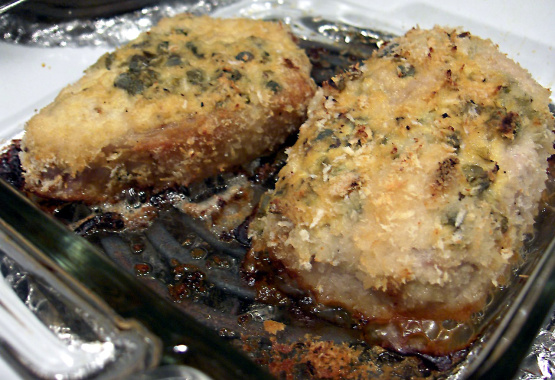 Remarkabley low in fat for a pork dish. Tasty as well as healthy. The capers add a delightfully briney flavor.

Great flavor! It melds together nicely but doesn't take over the flavor of the pork. My husband really enjoyed them, too. He took the leftover chop to work today for lunch. After dinner I was craving it all over again! High marks for an easy to make and tasty dish.
Heat oven to 375.
Trim all visible fat from chops.
Spray 13x9 pan with non-stick cooking spray.
Put bread crumbs in one dish.
In another dish combine the mustard, lemon juice, and capers.
Dip both sides of the chops in mustard mixture then in bread crumbs.
Place chops in baking pan and bake at 375 for 30 to 40 min.
until pork is no longer pink, turning once about half way through.