Pork Chop With Apple and Sage
2Bleu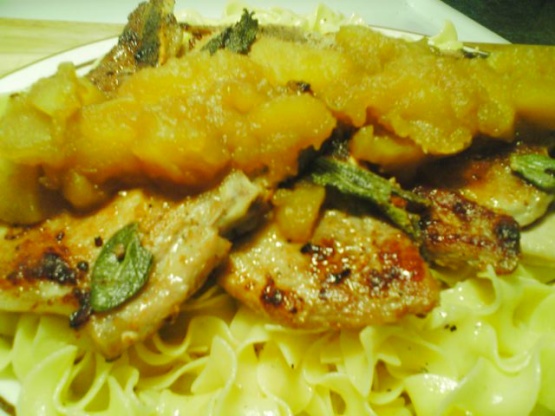 Total time is a guesstimate as I've not made this before. If you do before I update, please let me know how long it took you!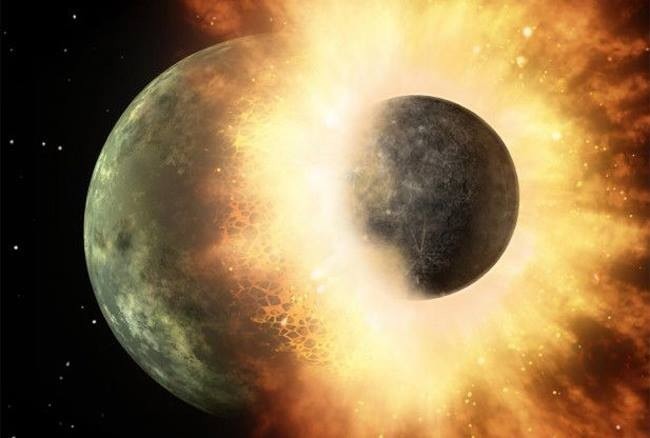 Top Review by 2Bleu
This was a lovely Pork Chop dish we served over egg noodles. For the apples, we cored, peeled, and sliced them, and put them in a saucepan with the wine and let it simmer down, and spooned them over the chops. This was a very simple yet elegant dish to prepare. Thanks so much for posting it.
Heat oven to 180C/350°F.
Core the apples and score the skins to stop them splitting.
Place them in a baking tray, add the white wine and bake for 45 minutes until the apples are soft and squishy.
Heat the butter, oil and sage leaves in a frying pan. Add the pork cops and cook over a moderate heat for 8 – 10 minutes.
Season with salt and pepper. Turn once, scooping up the cooked sage leaves and place them on top of each chop. Cook the remaining side for 5 minutes until tender.
In the meantime, gently remove the apples from their cooking juices, pour the juices into a pan and boil furiously until the liquid is reduced to around 125 ml.
Place a pork chop on each plate, top with a baked apple and spoon over the juices. Serve with Dijon mustard.