Pork Chop and Wild Rice Casserole
Prep 10 mins
Cook 1 hr 18 mins

This recipe was given to me by my mom when I first began cooking in law school. It is SO easy and enjoyable for all ages.
1 (6 ounce) packagelong-grain wild rice mix (I used Zatarains New Orleans Style Long Grain and Wild Rice, 7oz. box)
2 cups hot water
6 (1/2 inch) pork chops, trimmed (boneless or bone-in)
1⁄4 teaspoon pepper
1 (10 3/4 ounce) can condensed cream of mushroom soup, undiluted
1⁄2 cup milk
Directions
1. Preheat oven to 350°F.
2. Combine rice, seasoning packet from rice mix, and hot water; place in a lightly greased 13x9" baking dish. Set aside.
3. Sprinkle pork chops with pepper, and place over rice mixture. Cover and bake for 1 hour.
4. Uncover casserole; combine cream of whatever soup and milk, and pour over casserole.
5. Bake casserole, uncovered, for 15 more minutes or until thoroughly heated.
Reviews
Most Helpful
Made this tonight and was really good! Next time I will not use as much water though.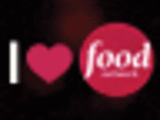 Very easy to prepare. Kids love! Not a lot of flavor but a good comfort meal.
Delicious & Easy! I even bought the wrong rice (dirty rice) and it was awesome...