Pork Chop and Potato Bake
Prep 20 mins
Cook 35 mins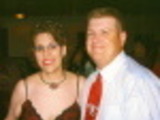 Quick and Easy! One dish meal.....My husbands favorite with green beans!
Directions
Brown pork chops and potatoes in butter.
Lay bacon in bottom of baking dish.
Add potatoes and sliced onion on top of bacon.
Then top with pork chops.
Pour bouillon over the pork chops.
Sprinkle bread crumbs and cheese on top of pork chops.
Bake at 350 degree for 35 mins.
Most Helpful
Very Good! But, I needed to cook it for about 45 minutes and I had cut my potatoes smaller that recipe called for. I also floured my pork chops before browning. I used more parmesan cheese. Didn't measure, just sprinkled all over on top. The bacon added a nice flavor to the potatoes and onions. DH said to keep recipe and fix again. Thanks for the recipe.

This was AWESOME! I had some mushrooms, so I sauteed one small package with about 2 T of garlic and 2-4 T of chopped onion. Set this aside, then added it just after the bacon to the casserole pan. Bacon is not optional! This is where most of the flavor comes from. For the topping, I didn't have breadcrumbs, so I used corn flake crumbs. I also used more - 1/4 c cornflake crumbs and 1/3 to 1/2 c parmesan cheese. I sliced my potatoes 1/4 inch thick, so it cooked a little faster, but it did need to cook about 45 minutes total.