Pork Chop and Corn Stuffing Bake
MA HIKER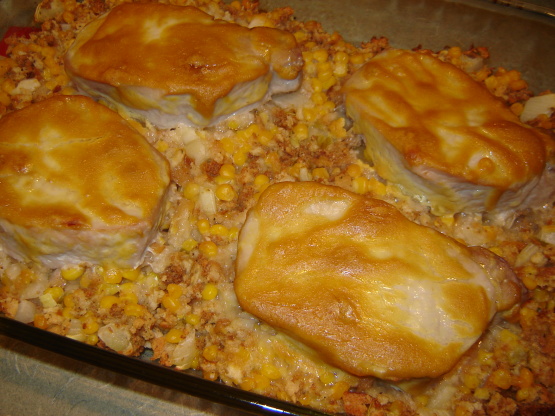 This is quick and easy . . . add a veggie and dinner's ready!

My family loved this and it was a very easy one dish meal! I doubled the stuffing amount, added 1/2 can water to the soup and used a full 11 oz can of niblets corn (with liquid). I also doubled the sugar & mustard. Then I cooked it in a 9 by 13 glass pan. Delicious!
Mix stuffing, soup, corn, onion and celery and spoon into a greased 9" pie plate.
Top with pork chops.
Mix sugar and mustard and spoon over chops.
Bake at 400 degrees for 30 minutes.