In Mexico, a torta is your basic sandwich. I made this one with lime-marinated pork plus the traditional refried beans, peppers and other toppings. A slice of Cheddar cheese tops it off perfectly. Or for a delicious change, follow the same basic procedure but use chicken breast, refried black beans and Monterey Jack cheese.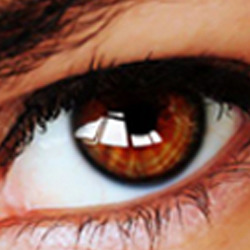 This is a great combination of flavors! I looked for Torta recipes after watching Rick Bayless on PBS! Instead of cooking the pork chops in this recipe, I made Recipe #484366 and used the pork with cheddar cheese (not in the ingredient list), homemade refried black beans, sliced avocado, cilantro, and sweet & hot jalapeno slices. Served with sliced tomatoes, and Recipe #436096 ~ Made for Zaar Chef Alphabet Soup!
2

crusty rolls, toasted (the traditional roll is a "telera", but a hoagie or French bread roll is just fine)
1⁄2 cup water or 1⁄2 cup chicken broth

4

tablespoons refried beans

2

jalapeno chiles, sliced (use Fresno chiles if you like it on the mild side)

1

small tomatoes, sliced

Other toppings

chopped cilantro

1

bit mayonnaise (or Mexican crema, or sour cream)
lots black pepper
Pan-fry pork chops until nicely browned.
Simmer them, covered, with 1/2 cup water or broth until chops are done and tender, about 10 minutes more.
While hot, slice pork thinly and place in a plastic zipper bag with the sliced chiles and lime juice.
Refrigerate until cooled.
To assemble torta: scoop out a little bread from inside of rolls so they're hollowed slightly.
Spread the bottom half with refried beans; spread the top with mayo, crema or sour cream.
Stack sandwich with the lime-marinated pork and chiles, plus tomato slices, lettuce, onions, cilantro, and cheddar cheese.
Sprinkle liberally with black pepper.