Poppy Seed Dressing Low Sugar
PaulaG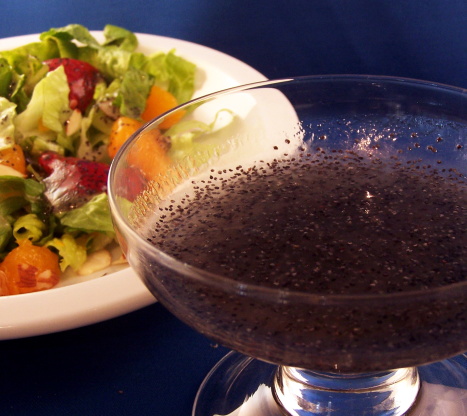 A nice low calorie dressing. Not too sweet not too tart and super easy - just right!
Mix all ingredients in a tupperware bowl, seal and shake vigorously to mix. Refrigerate overnight to let the taste develop.
It tastes great on a tossed salad of mixed greens with some sliced fresh fruit of your choice. Add walnuts or almonds for crunch and finely chopped vidalia onion for sparkle.