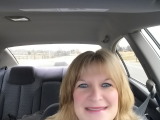 This is so good. Try it and see for yourself.
Directions
In a small bowl, combine the first six ingredients.
Slowly whisk in oil.
Cover and refrigerate.
Serve with fruit or salad.
Reviews
Most Helpful
This is a fantastic recipe! Even the husband, who is a self-proclaimed hater of poppy seed dressings, loved this. The onion flavor really balances everything out. Subbed Splenda for sugar, as usual, and grated the onion with the microplane, so it was really broken down and juicy. Put everything in a bowl with a tight lid and shook it up. Just had more with another salad, and it's even better the next day. Thanks for sharing!
This was so, I made another batch right away because I knew the first one would not last long!
Delicious dressing -- perfect topping for a spring-time Spinach/fruit salad! Thanks for sharing this keeper recipe!