jenne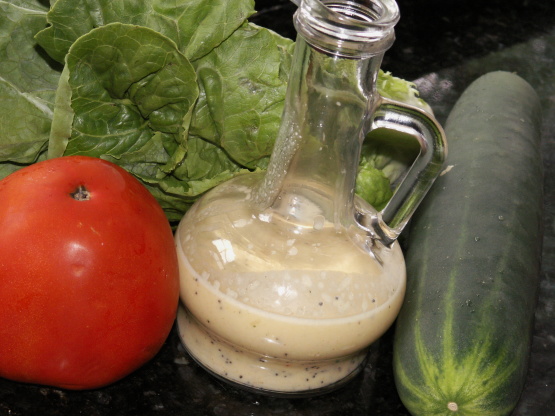 I found this one on another site and I'm posting it here for Zaar World Tour 5 for the Carribbean.

I made this tonight with a salad of baby spinach and red butter lettuce...very tasty indeed...I did reduce the sugar by half ...delicious all in all!
Combine all but seeds in processor. Stir in poppy seeds and serve.