Oparu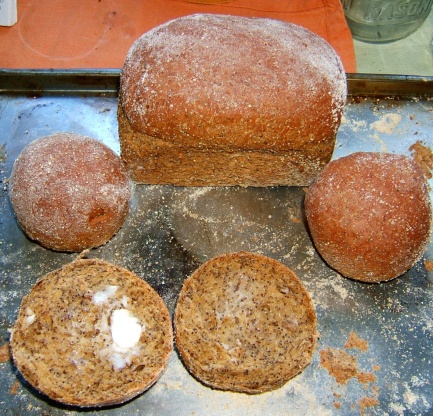 This is a variation on a honey sesame bread recipe that I have. Since I ran out of sesame seeds and had a lot of poppy seeds in the kitchen, I made a substitution that turned out quite good. The amount of poppy seeds in the recipe actually create a bit of a crunch when you eat this bun. It's good with just a little butter.
Use a bread machine to mix the first 8 ingredients (all except for the caraway seeds and oil spray).
At the beep, add the caraway seeds.
When the dough cycle is complete, divide the dough into 8 to 12 pieces, depending on how big you want the buns to be.
Spray a little oil over the buns and let them rise for at least 30 minutes.
Bake at 325 F for 45 minutes.
Let cool.
Enjoy!