Get big salt taste with a small amount of salt.
3⁄4 cup popcorn
1⁄2-1 teaspoon salt (see note)
1⁄4 cup oil (canola, corn, EVOO etc)
Directions
note: you can use table salt, but fine powdery salt such as pickling salt will infuse into the popped corn better. I use my spice grinder, which is a coffee grinder I use only to grind spices, to make my salt fine.
Place oil and salt in a stir-fry pan or wok on stove top.
Stir oil and salt until salt is disolved in oil. I use a rubber spattula.
Add popcorn and stir the corn until it is covered with the oil.
cover pan with lid but leave a gap for the steam to escape. I don't use a lid, but instead put aluminum foil over the pan and poke holes in it to let the steam out.
Turn heat on high and shake pan a couple of times to level out the corn. Wait for corn to begin to pop and then shake pan occasionally. When poping begins to slow remove from stove and pour into large bowl. Enjoy. Go to Recipezaar.com and give five star rating.
Most Helpful
I love "old fashioned" popcorn recipes. The kind where you cook it in a pot. This recipe had the perfect amounts of oil, popcorn and salt. Thank you!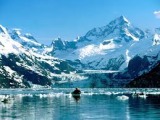 So easy and so good! I loved the idea of dessolving the salt first in the oil. Thanks! Made for New Kids on the Block game! :)

Why didn't I think of this? It's great! I used sea salt (I have it in a grinder), and the wok with foil. Fun times.