Brenda.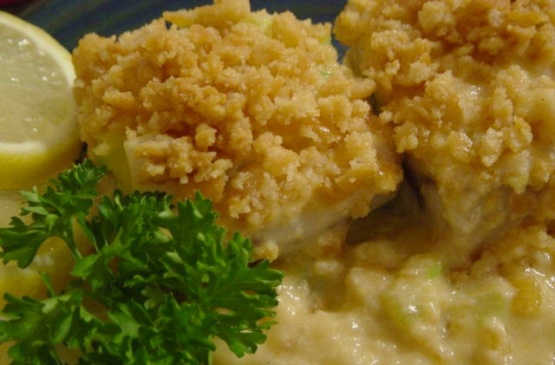 This recipe is posted in reply to a recipe request. I have not tried it, so any imput would be wonderful.

We really liked this. I think this would be fabulous with shrimp also. YUM!
Saute celery and onion in olive oil to release flavors.
Add soup and seasonings, heat slightly and adjust seasonings.
Place haddock in a 2 quart baking dish, pour soup mixture over haddock and bake for 20 minutes at 350 degrees.
Remove from oven.
Mix topping ingredients together.
Srinkle crumb mixture over top and return to the oven for 10-15 minutes.