ganymede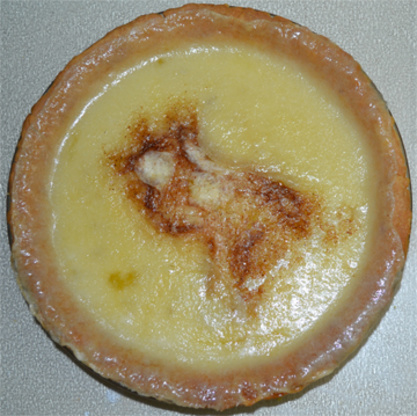 I searched this out originally for a friend who wanted to recreate a pie from her childhood. Now I'm posting it for a request on the boards. I haven't made it, so let me know what you think about it.

Top Review by alice
The first time I tasted this pie I was amazed at the taste. Especially when I found out how easy it was to make. Since then, and several pies later, I now have requests for it at potluck dinners. Really great pie!! My daughter uses light brown sugar, we prefer dark. Either way, it's good.
Preheat oven to 400°F.
Line a large 9-inch pie plate with rolled out pastry dough, prick with a fork and bake for 10 minutes.
Remove from oven and reduce heat to 350°F.
In a small bowl, combine sugar, flour and salt.
Mix well and spread evenly over the bottom of the crust.
Warm cream in the microwave, (warm, not hot) and then carefully pour the warmed cream over the sugar mixture, completely covering it.
In bits, dab butter over the cream.
Bake at 350°F for 45 minutes to an hour, or until golden spots form on the top.
The filling will seem liquid but will become firmer as it cools.