Well during those college years it's a lot healthier than top ramen and just as affordable. The recipe can be altered to your on-hand ingredients easily. You can add a second can to give it a soupier touch. Even better the next day!
Directions
In a large pot boil water and pasta till al dente.
Add in the tomatoes, seasoning and cook till pasta is tender. and enjoy.
Additional: If adding meat brown in a skillet and add to pasta once tender.
Most Helpful
This is a meal my 10-year-old daughter will actually eat! Very kid friendly, and I like it, too.
This sounds yummy and is similar to a dish my dad used to make called 'Slumgullion' with shell pasta, ground beef, onion, and ketchup. A sort of 'homemade' hamburger helper. Also on the 'poor man's' list is Recipe #256153. Sometime's the 'poor man' has the best recipes!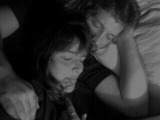 I made this alot when I was a single MOM - and still crave it a lot!! The only difference is that I don't add any thing other than the salt and pepper for seasonings, but do add some butter - (now some heart healthy spread!) This is COMFORT food at it's best!!! Gotta have this when life is tough!