Junebug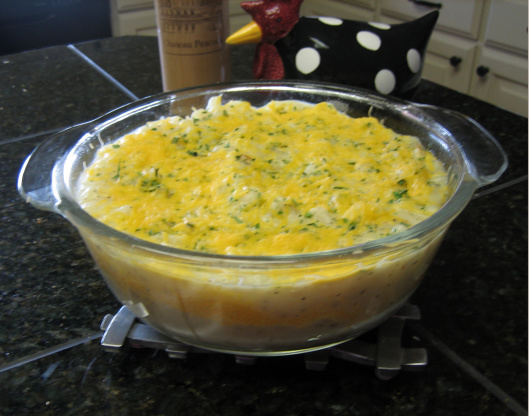 Diced potatoes cooked in milk, butter, garlic and thyme, then baked in oven with Monterey Jack cheese sprinkled on top. You will love this!

Very tasty potatoes. We really enjoyed them a lot. They came out very creamy. Followed the recipe to the t. Thanks!!
Combine potatoes with next 6 ingredients in large skillet.
Heat to a boil, then simmer for 15 minutes.
Stir often to prevent sticking.
Transfer potatoes to 1 1/2 quart baking dish.
Sprinkle with cheese.
Bake at 350° for about 20 minutes.
Garnish with fresh parsley.