CIndytc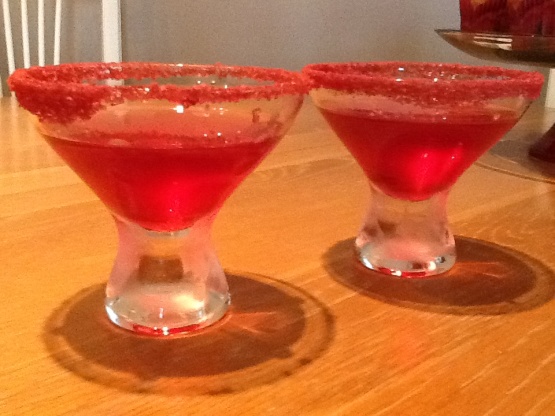 A very fancy version of the Pomegrante martini.
Wet rim of martini glass and garnish with sugar.
Pour vodka, liquer and juice into shaker filled with ice and and shake well; pout into martini glass.
Squeeze a couple of drops of lemon juice from the lemon garnish into drink and then garnish the side of the glass with the slice of lemon.