Pomegranate Pear and Arugula Salad
jenne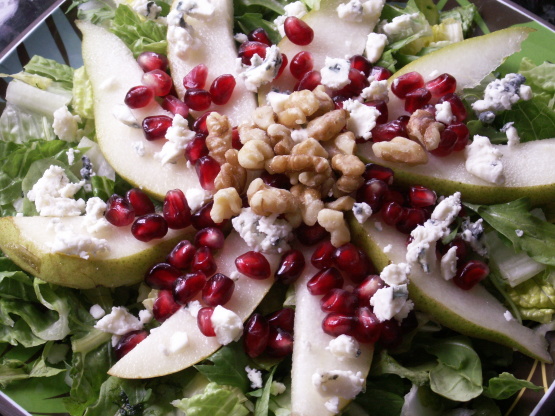 A wonderful salad. The dressing is one of our favorites and we frequently serve it atop lettuce with raspberries, pear, and walnuts. Recipe adapted from a Trader Joe's recipe.

I used pomegranate molasses instead of honey and upped the sugar slightly. A refreshing salad to cheer upa winter day!
Place arugula, pomegranate seeds and walnut pieces in a salad bowl. Pour in dressing and toss.
Divide salad among plates, top each salad with pears and blue cheese.