K9 Owned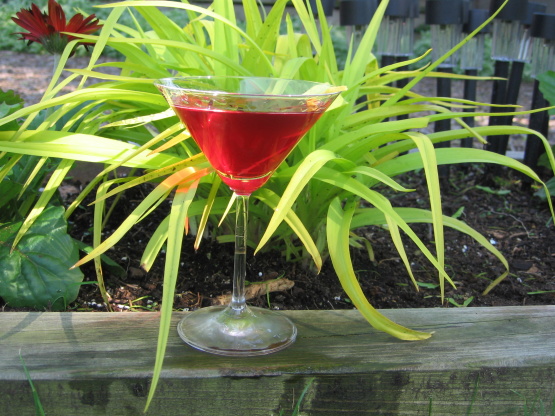 Simple and straight to the point. Update 11/12/13 for Cooking Tag Mania Special - I finally tried this myself and it is delicious! I sometime find martini type drinks too strong but this is nicely balanced. I was lazy and just used about a 1/2 -1 tsp sugar because I didn't have simple syrup on hand. The smaller amount makes for a fairly tart drink which I enjoy. I also tried it with a little lime juice which I also liked. I also made one with half 100 % cranberry and half 100 % pomegranate juice, this is a little less earthy tasting then all pomegranate. The most important thing is shaking it until it's nice and cold.

I enjoyed this tonight. But I only used 1 ounce of vodka in making mine. Now on to my next pomegranate cocktail. Made for ZWT7- Italy
Combine ingredients in a cocktail shaker. Shake with ice. Strain and serve. Garnish with a lemon twist. For something different try with Citron vodka.