Jubes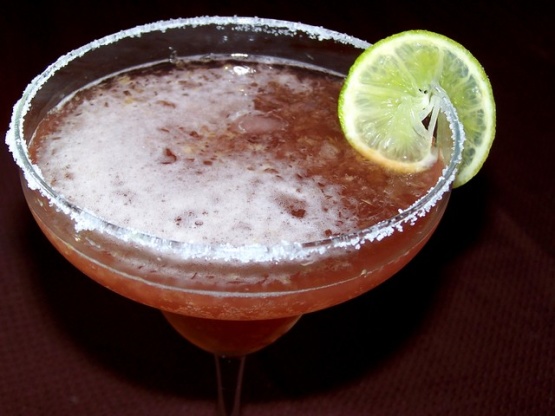 My mother found this recipe in Woman's Day and thought it looked fun. And it is supposed to be excellent for hot flashes!! Timing does not include the cooling of sugar syrup.
1⁄3 cup sugar
1⁄3 cup water

2

cups pomegranate juice
1⁄3 cup lime juice
2⁄3 cup tequila or 2⁄3 cup clear soda pop
1⁄4 cup orange-flavored liqueur or 1⁄4 cup orange juice

2

cups ice cubes
Pour sugar and water into saucepan; set saucepan over medium heat; stirring until sugar dissolves.
Let cool.
In a blender, mix the sugar syrup, juices, tequila, liquor, and ice cubes and puree until slushy.
Pour into salt rimmed glasses and enjoy!