Ms B.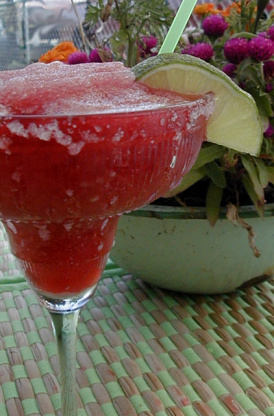 We had these at a friend's home last evening; they were very tasty. Didn't see one on the "zaar" so thought I'd share. These are very nice for the holidays and pomegranates have been touted in the news for their antioxidant benefits. Our host said they used a little more pomegranate juice than the recipe calls for so use your own judgment.
Blend all ingredients in blender until frothy.
Pour into lime and salt garnished margarita glasses.
Enjoy!