ChefLee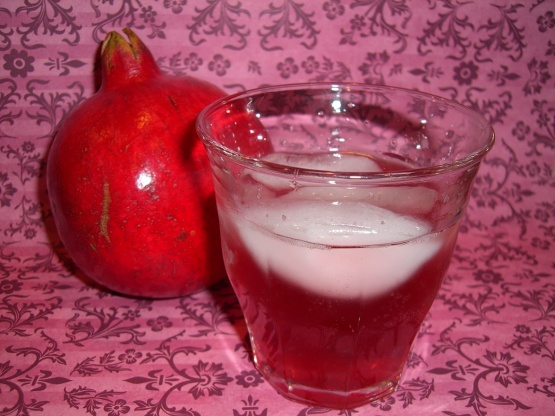 This is a nice holiday drink that I came up with that anyone can have, kids or adults!! Hope you like it!!

I've been busy working on a preparing and baking food for our Christmas Eve dinner, and I came across this recipe quite by accident. I replaced the pomegranate juice with 1 1/2 teaspoons pomegranate molasses. Used Reed's Ginger Brew brand ginger ale which is a favorite of mine. Not something I would normally drink in December, but it tasted good and quenched my thirst. Thanks! cg
Mix the ginger ale with the pomegranate juice and serve on the rocks!