Kim127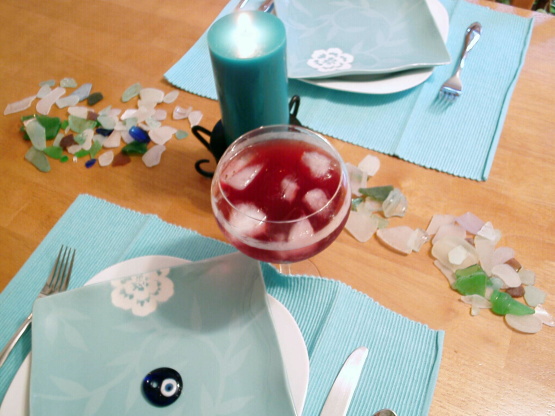 A refreshing cocktail. Serve over crushed ice. I've only recently been introduced to pomegranate juice. I think its a great juice for cocktails as it is both sweet and tangy. You can halve the vodka if you enjoy a lighter drink.

A little too strong for me but when I added more juice and soda water it was fine. I used 100% pomegranate juice for the first time tonight and find it on the tart side. Made for *ZWT4* 2008 game for the *Family Pick Round* I'm playing for *Tastebud Tickling Travellers*
Combine the vodka and pomegranate juice., mix well.
Pour the juice over crushed ice and top with the soda water.