Rita1652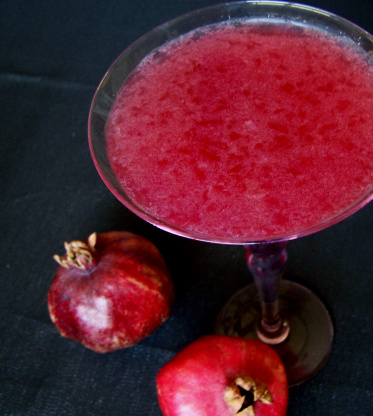 Based on a recipe from Esther Blum's book, Eat, Drink, and Be Gorgeous, a nutritionist's guide to living well while living it up. She says, "Pomegranate juice is chock-full of antioxidants, providing some protection for your cells while you drink." This is my favorite Cosmopolitan.
Fill a pitcher with ice.
Add all liquid ingredients.
Stir until well combined and thoroughly chilled.
Serve in martini glasses and garnish with a twist of lemon or lime.