alligirl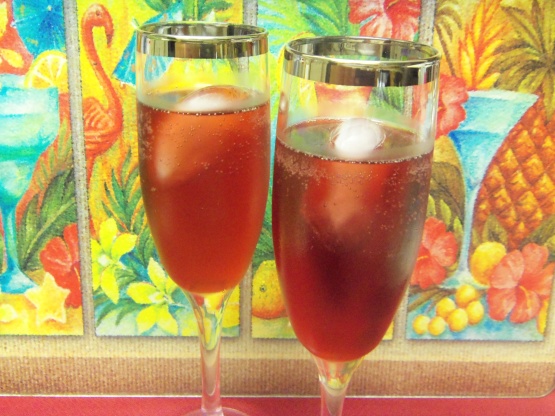 Pomegranate juice gives champagne a new festive edge. A few pomegranate seeds in the bottom of a chilled champagne flute will float up and bounce around like little red jewels on golden bubbles.
To a chilled champagne flute add 1 ounce pomegranate juice.
Tilt flute and very gently pour champagne down side of flute so as to not break the bubbles.
Enjoy while still chilled and bubbly.