Pomegranate and Pineapple Martini -- Easy to Make
petlover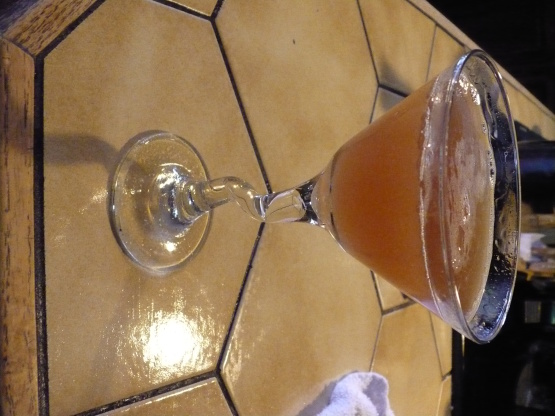 YUM!!!!!!!! I made this drink up when all i had was pineapple juice ,as a mixer, in the house. This is a sweet but strong martini -- and very simple to make.

I had some leftover Pomegranate juice from Pomegranate Martinis and some leftover Pineapple juice from Pineapple Upside Down Cake Martinis so I tried this recipe. We liked these even more than the plain Pomegranate Martinis. They are smooth and delicious! Thanks for the post Petlover!
1⁄2 cup vodka (premium brands are best for this)
1⁄4 cup pomegranate liqueur (PAMA, Pomegranite XO)
1⁄4 cup pineapple juice (100 % real juice)
Chill martini glass ( ice or freezer).
Place ice in a martini shaker.
Pour all ingredients over ice ( vodka first).
Shake Shake Shake.
Pour into iced glass.