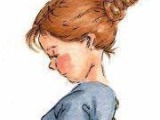 This simple project takes hardly any time at all, and the payoff is big: sweet smelling oranges to hang on the tree, place in a bowl, or basket as a centre piece, or hang in a closet, filling it with a fresh, spicy aroma. Other citrus fruits, like lemons, limes, tangerines and kumquats, can also be used.
Directions
Use a push pin or darning needle to make holes in rind of orange.
Insert a whole clove into each hole.
Cover the whole fruit with cloves, or make a spiral, stripe, diamond or checkerboard pattern.
Roll in cinnamon if desired.
Tie a ribbon around the pomander and knot it securely; then tie a bow.
Or to hang the pomander on a tree, use a heavy duty paper clip and open one end enough to pull a knotted ribbon through.
Use the paper clip tohang the pomander over a branch.
Can be made ahead; the more cloves used, the longer the pomander will keep.
Most Helpful
These are beautiful when made up and the smell brings wonderful memories of Christmas past. Great in gift baskets for friends and neighbors but also great in a basket filled with these and evergreens as a wonderful center piece.
I make a bowl of these to sit in my kitchen each holiday season. I only use the cloves and do not dust with additional spices. They are very attractive and smell wonderful (the bowl sits on a sunny counter and the heat of the sun produces a wonderful fragrance). I have found that a small plastic tool sold with the jack-o-lantern carving kits (for punching the patterns) works well for piercing the orange skin.

This only took me about 15 minutes to complete! The smell is wonderful!! My DS watched me and wants to make one. It was very easy, I used a push pin to put holes in the orange and then inserted a clove. Thanks for posting this recipe, I would not have made this if I didn't stumble onto it.