jenne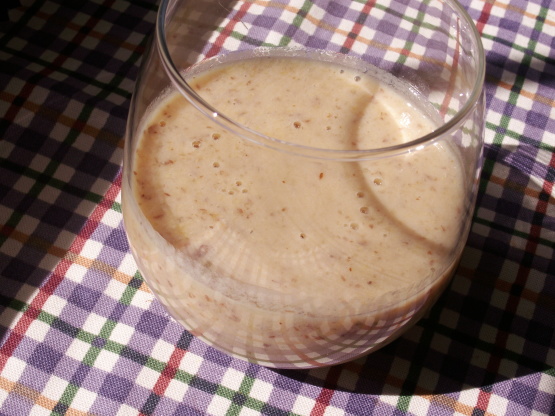 You know the smoothie drill- toss it all in the blender and cross your fingers. This time the ingredients happen to be bursting with antioxidants, vitamins and enzymes, and I was very pleased with my creation.

Great smoothie. We all enjoyed it very much. Thanks!
Combine all ingredients in blender and blend for about a minute. Then switch to the "liquify" setting to completely eliminate any chunks of orange. (If you don't have many settings on your blender that's okay, just try the highest one. ).
Pour into a tall glass and enjoy!
NOTE: In case anybody needs to know, the pomegranate juice adds about 80 calories and 7 grams of sugar to the above nutritional totals. I know, that seems like a lot; but it IS fruit and it's so healthy! Hope you give it a try!